About Dudhwa National Park
When Billy Arjan Singh, the Prince of Kapurthala came to the Terai Forest in mid 40s last century, he was instantly encapsulated by the beauty of Dudhwa National Park so much that he decided to stay back here. In those days, Dudhwa National Park was a Wildlife sanctuary. It was in 1977 that Dudhwa National Park was recognised as a national park on behest of Billy.
Dudhwa National Park is located in Uttar Pradesh and is a part of the Terai Arc Landscape. It borders Nepal, and is an adjoining forest to Bardia National park making it easier for Elephants and Rhinos to migrate across the corridor. In the late 70s some Rhinoceroses stayed back in Dudhwa National Park and made it their abode.
Soon after, a few Rhinos were brought in from Assam which kick started Project Rhino between 1980 to 1990. Today, Dudhwa National Park has over 40 Rhinos in 30 sq kms of an enclosed area. Once the numbers surge, they are to be moved into another range as well. Elephants also move through this corridor and are sighted often, whether it's the Dudhwa National Park range or the Sathiana range. Dudhwa National Park has a population of Tigers as well with the help of a pioneering experiment. Billy introduced a hand bred Tigress known as Tara, successfully into the wild. Very few might know that Jim Corbett had visited certain areas in this region as well.
Some of the other forests adjacent to the park are Kishanpur Sanctuary, Pilibhit Tiger reserve, and Katerniaghat, where there is a breeding population of the endangered Gharials. The entire region is highly rich when it comes to the biodiversity prevalent here. With over 500 species of birds apart from iconic animals, the land is endowed with Marsh Crocodiles, Gharials, Bengal Floricans, Otters, Rhinos, Elephants, Leopards, Sloth Bears, and the Royal Bengal Tiger. This is by no means is a popular park like Corbett, Ranthambhore, Kanha and Bandhavgarh, which makes it far quainter and extremely ethereal.
The core zone ofDudhwa National Parkis divided into 5 Zones. The Dudhwa Safari Zone which is popular among tourists for its vastl and open grasslands, and known for its excellent Tiger and Asiatic Elephant Sightings as well. The Sonaripur Safari Zone is known for its Greater One Horned Rhinoceros sightings. The Kishanpur Safari Zone is another significant tourism area in the Dudhwa Tiger Reserve, again for its Tigers sightings and birding experience. The Katarniaghat Safari Zone is famous for its Tigers, Crocodiles, Dolphins, Boating and sprawling Grasslands. While the Chuka Tiger Reserve, also known as the Pilibhit Tiger Reserve, is also a fragment of Dudhwa National Park.
The ecosphere of the park consists of Tropical Semi-Evergreen Forest, Moist Deciduous Forest, Tropical Seasonal Swamp Forest as well as Tropical Dry Deciduous Forest. It is this phenomenal medley of vegetation which supports the wide diversity of wildlife that one can see here.
Tiger Tours in Dudhwa National Park
Explore some of the best Tiger Safari Tours in Dudhwa, guided by our expert team…
The terai eco system is typified by the Dudhwa Tiger Reserve. Five states make up the Indian portion of the Terai arc, which runs along the Gangetic plains and the Shivalik Mountains from the Yamuna River in the west to Valmiki Tiger Reserve in Bihar in the east.
The Terai-bhabar Biogeographic Subdivision of the Upper Gangetic Plains (7a) Biogeographic Province is exclusively represented by the National Park and Tiger Reserve of Dudhwa. The region's vegetation is of the North Indian Moist Deciduous kind. Some of the best sal forests in the nation can be found there. There are many different types of plants and plant communities, according to current documentation. Many of these have conservation-related importance.
The two separate zones that make up this unusual environment are I Bhabar, which is characterised by a mountainous terrain with coarse alluvium and stones, and (ii) Terai, which is characterised by fine alluvium and clay-rich swamps that are dominated by a mosaic of tall grassland and Sal forest. "The terai." in particular is recognised as one of the top 200 ecoregions on the planet due to its distinctive large animal assemblage. This environment has grown significantly fragmented and deteriorated over the years as a result of the defeat of malaria, the creation of several towns, and the subsequent growth in human population in the post-independence era. This has led to the local extinction of species such as one-horned rhinoceros (Rhinoceros unicornis) and northern swamp deer (Cervus duvauceli duvauceli), though measures for the revival of their population has started lately.
Only in the Dudhwa Tiger Reserve does the nominate subspecies of the northern swamp deer have a chance of remaining a viable population (Cervus duvauceli duvauceli). Five of the seven deer species that exist in the nation do so in the Reserve. There is a sizable tiger population there as well. The Bengal Florican (Hubaropsis bengalensis) and Hispid Hare (Caprolagus hispidus), two highly endangered species, can be found here. The Great Indian One-Horned Rhinoceros was successfully brought back to the wild in Dudhwa in 1984. The Wild Life (Protection) Act's Schedule-1 lists eleven reptile and amphibian species, thirteen mammal species, nine bird species, and nine bird species that can be found here.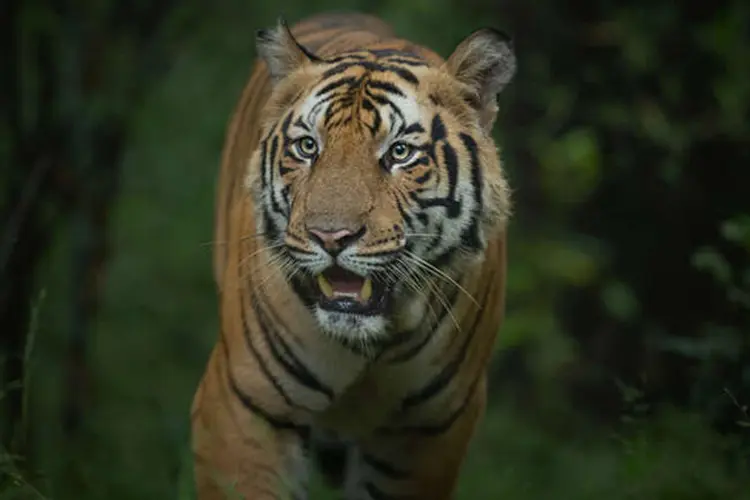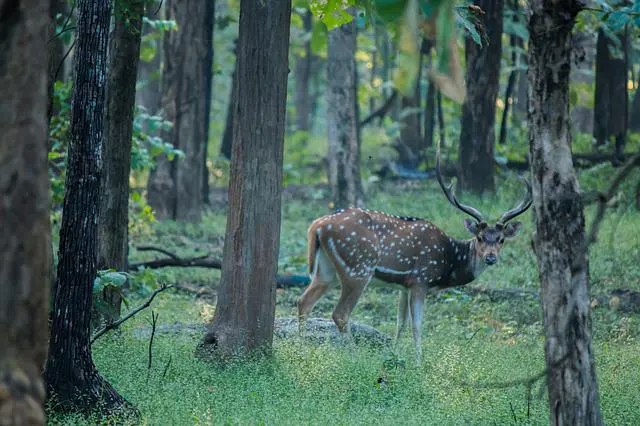 Top Species in Dudhwa National Park
Please fill the form below and our team will get back to you within 24 hours with a perfect safari package.