I don't know where I am going, but I sure know where I 've been.

– Whitesnake –


Here is a list of the details for the Just Tiger Solo Trip for women.
Dates: April 18 – 29, 2020
No. of travelers: 03 in separate rooms
What your just tiger trip includes: 18 Exclusive Tiger Safaris, Hotel Stays, Meals, Land Transfers, Local Safari Guides, Unlimited Oxygen, Stories of Jungle Lore
There are of course several songs that pump up the spirit, and the idea of traveling to a new place definitely is uplifting. There are many places, but travelling to India does seem to stimulate the imagination quite a bit.
A survey by www.booking.com shows us that around 63% of women travelers from the USA alone travel without their partners!
We do not really need to elucidate further but traveling alone gives one a sense of confidence, purpose and a kind of fulfilment that is not otherwise felt. It is one's own journey of discovery and open to interpretation.

Though there are challenges, it is important to research a trip well, and to choose a reliable operator when traveling to a country as culturally diverse as India and at Tiger Safari, we are more than happy to answer any questions which you may have! We have been in the safari business for almost 02 decades now and yet retain the passion with which we started with all those years ago.

That being said, the Tiger is an elegant beast and its beautiful color, behavior and supreme power is truly awe-inspiring : something to be seen to be believed. Our lives have changed due to this animal.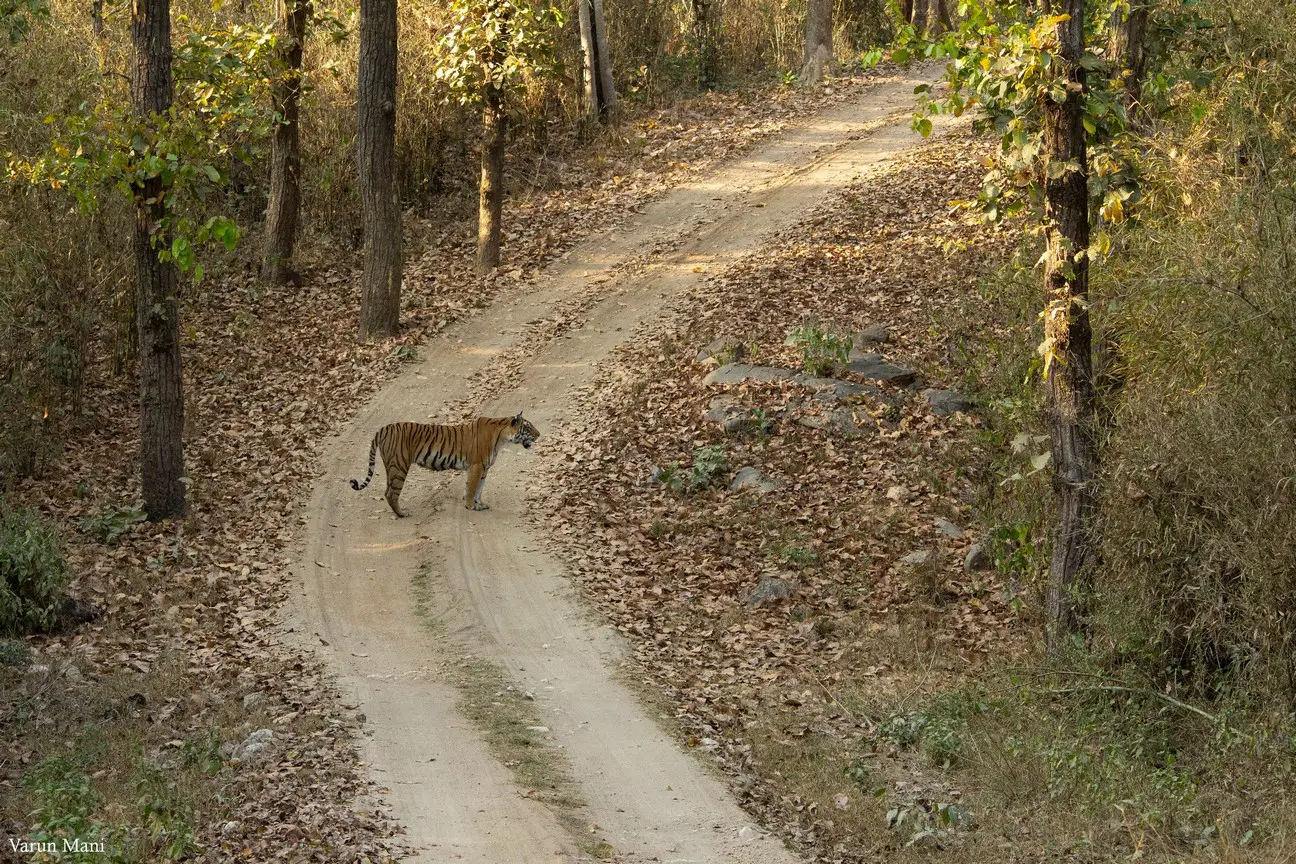 If you love wildlife, adventure and are looking at doing something out of the ordinary or this is a trip that you've wanted to make for a while : we've got a solo just tiger trip planned which you would certainly excite you. We take you to the Highlands of Central India also known as Tiger Country, to the wilderness in the Heart of India.

These areas have the highest number of tigers in India and as the summer's heat reigns upon the drying forest, it draws animals like the tiger, towards the water holes, giving us the best chance of spotting the elusive cat.

Our carefully chosen safari lodges and the best guides in the business will ensure that you have safe yet fruitful just tiger excursions to the park.


Your tour will commence and conclude in New Delhi and will last for 12 nights and 13 days across 03 best national parks of India namely Pench, Kanha & Bandhavgarh.

Important: Temperatures can reach a high of mid 40 degree Celsius during the day, hence one needs to come mentally and physically prepared on such a trip. Thus, if you are keen to find out in more detail about this trip to the "Just Tiger Solo Trip", please do drop us a message.