About keoladeo National Park
One of India's most famous bird watching site is Keoladeo – Ghana National Park aka Bharatpur Bird Sanctuary.
This small wetland of 29 sq.km serves as a feeding and nesting ground to well over 400 bird species, Keoladeo is a thriving national park which makes it an exciting prospect for any visitor. One can see Marsh Harriers preying on Eurasian Coots, Egrets and congregations of Painted Storks sunning themselves, Cormorants, Dusky Eagle Owl roosting in inconspicuous dead trees.
Jacanas wading through the water along with Darters and Spoon Bills. There are islands in the midst of these bogs that turn into become jostling sites for many water birds to establish nesting site rights. The walking trails are lined with reed beds where you ave good chance to see Grey Headed Swamp Hens and if you're lucky yo might even see a Cinnamon or a Black Bittern skulking about.
Apart from the rich avian population, the park has a mixture of fauna and flora. Wild Pigs, Cheetal (Spotted Deers Golden Jackals, roving males of Nilgai or Bluebulls galloping across the wetlands are some of the animals here that you may come across. As the sun warms the wetland, around well-lit mounds, you might even get an opportunity to find reptiles such as Common Cobras, Indian Rock Pythons.
Keoladeo National Parkis considered as one of the top birding destinations in the world. 
It possesses natural depressions in the ground that forms a water shed area for rain water. This observation led the then Maharaja of Bharatpur, Maharja Suraj Mal, to create more embankments and canals that would direct and harvest water to ensure that the birds would stay for a considerable time. The position has been crucial for many migrants that use South Asia as passage.
It has all the favourable conditions when a bird thinks of weather and the availability of food. This made Bharatpur the ideal 'pit stop for the many migrants, as it serves a buffet of irresistible plankton and aquatic vegetation, round the clock. In the year 1956, the Maharaja decided to protect this reserve as a bird Sanctuary, due to the prevalent hunting and to resurrect the bird population, the government decided to take certain measures and decided to declare Bharatpur Bird Sanctuary to 'Keoladeo National Park' in 1982. Three years later it was deemed as the UNESCO World Heritage Site and gained a lot of traction from birders across the world.
In recent years, after receiving much critical acclaim, NGOs and conservationists have been working closely with the government to find solutions to tackle the water crisis faced by the park. They were instrumental in releasing the water from the Panchana Dam to feed the National Park and also created a pipeline from the Chambal river to ensure that the wetlands wouldn't dry out. Keoladeo National Park encompasses Scrub forest, Savanna grasslands and large Wetlands with earthen mounds that serve as perching spots for the thousands of birds that feed on the varieties of fish, invertebrates and aquatic plant species in the rain and Yamuna river-fed waters of the wetlands.
Tiger Tours in Keoladeo National Park
Explore some of the best Tiger Safari Tours in Keoladeo, guided by our expert team…
Keoladeo Ghana National Park, also known as Bharatpur National Park, is a wildlife sanctuary located south of the city of Bharatpur in the eastern Rajasthan state in northwest India. Suraj Mal, the maharaja of the princely state of Bharatpur, established it as a hunting preserve in the late 19th century. A bird sanctuary was established there in 1956. It was renamed Keoladeo in honour of the historic temple in the park devoted to the Hindu god Shiva when it was made a national park in 1981. The 11 square mile park is mostly made up of woodlands, wetlands, and wet grasslands (29 square km).
More than 360 different permanent and migratory bird species call Keoladeo home. Birds from all over the world can be seen in the park from around October to March, when migratory visitors are present. Waterfowl from Afghanistan, Turkmenistan, China, and Siberia winter in the park, including rare (and potentially extinct) Siberian cranes as well as gadwalls, shovellers, common teals, tufted ducks, pintails, white spoonbills, and Asian open-billed storks. A variety of mammals and reptiles, including as pythons and other snakes, deer, sambars, blackbucks, jackals, monitor lizards, and fishing cats, as well as about 50 species of fish and 25 species of butterflies, can also be found in the park. In 1985, it received the UNESCO World Heritage designation.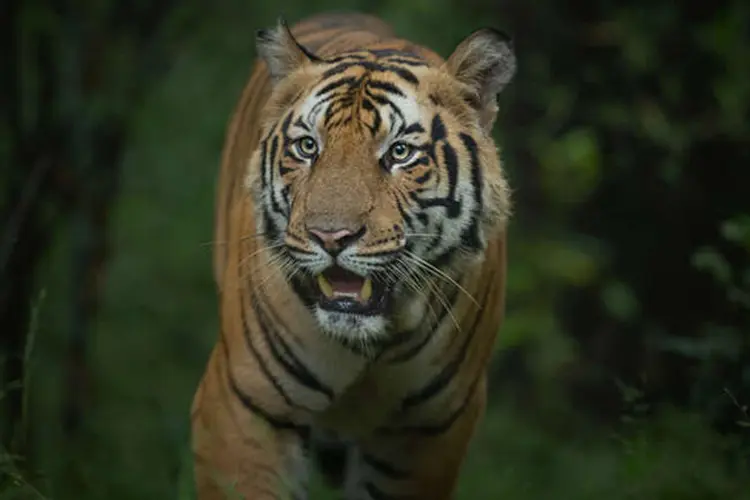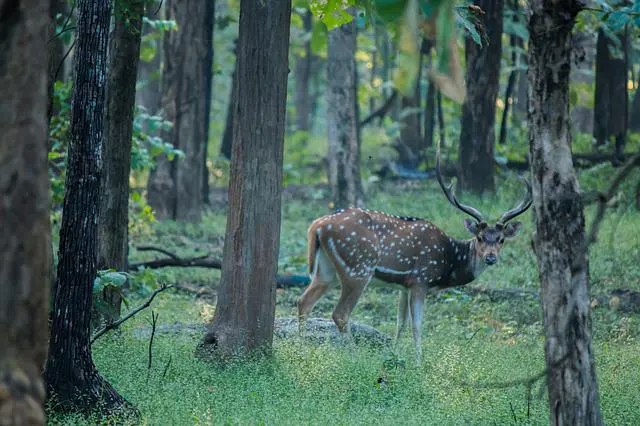 Top Species in Keoladeo National Park
Please fill the form below and our team will get back to you within 24 hours with a perfect safari package.