About Pench National Park
Pench National Parkis another ecological derivation that inspired Rudyard Kipling's Jungle Book. Falling under town major states of India, Madhya Pradesh and Maharashtra, Pench National Park is tucked within geological the Central Highlands of India which forms the very mecca of wildlife in the country. Deriving its own name from the Pench River which forms an integral lifeline to the entire region, the park comprises of a Mixed Deciduous Forest with Teak as the dominant species through the entire landscape.
Pench National Park showcases a breath taking landscape of hills, woodlands and valleys. In addition to the feeling of having the entire park to yourself, the serene and undulating scenery of the Satpura Hills creates an unparalleled experience. The rich tapestry of vegetation, from lush valleys to dry, deciduous forests, creates a wide range of habitats for India's iconic wild animals.
Pench National Park is connected to Kanha and Satpura via a passageway which aids Tigers moving from one park to another. The Madhya Pradesh forest Department has been successful in relocating Tigers form Kanha to Pench and Pench to Satpura on many occasions.
The Tiger population in Pench National Park is exceptionally good, and has multiplied in last couple of years. In any case, one of the major highlights of Pench National Park is the number of Dholes or the Indian Wild Dogs that can be seen here.
While it does possess an extremely high density of Spotted Deer in the country, Pench National Park  also exhibits animals such as the Leopard, Gaur, Sloth Bear, Golden Jackal, Indian Grey Wolf. Over 300 feathered denizens are either residents or migratory in nature. Some of them include, Asian Paradise Flycatchr, White Naped Woodpecker, Lesser Goldenback, Racquet Tailed Drongo, Lesser Yellow Nape, Ruddy Shelduck, Indian Pitta, Orange Headed Thrush, apart from a  host of many more.
At first just Turia door was open for tourism. However, with the influx of visitors over time, Karmajhiri, Jamtarra, Rukhad have additionally been opened to allow more vehicles within the park. One can also enter from the Maharashtra state of Pench National Park. It is also popular for it is well connected to various parks in Central India, averaging a two-hour drive from Nagpur, 5 hours from Satpura, 4 hours from Kanha, and 4 hours from Tadoba.
The core area of Pench is spread across 400 sq. km of prime forest, which is also popular for the BBC documentary fil that was shot here (Spy in the Jungle). In this BBC feature, elephants had cameras strapped to them as they captured the awe inspiring story of a Tigress and her four cubs. This display of natural history was the first at the time as it weaved a wonderful chapter in Natural History.
Tiger Tours in Pench National Park
Explore some of the best Tiger Safari Tours in Pench, guided by our expert team…
The history of the current geographic region of the Pench National Park is fascinating. The vegetation, wildlife, and location of this forest are mentioned in Abul Fazl's "Ain-i-Akbari," a 16th-century manuscript chronicling the rule of the Mughal Empire under Emperor Akbar. This area has played a key role in Central India's history. Its flora, fauna, and other natural splendour have been described in several nature publications dating back to the 17th century. R.A. The semi-autobiographical novel "Seonee" by Strendale served as the basis for Rudyard Kipling's "Jungle Book."
The Pench National Park is situated on the northern border of Maharashtra, between the Madhya Pradesh districts of Seoni and Chhindwara. Pench National Park, which spans 758 sq km, gets its name from the River Pench that runs through it. By the end of April, the Pench River, which runs through the centre of the Reserve, is dry, but there are still a number of water ponds, known locally as dohs, that serve as watering sites for wild animals. In the summer, the Pench reservoir in the reserve's middle serves as the only significant water source. The National Park was established as a refuge in 1977 but was given national park status in 1983. It was later designated as a Tiger Reserve area in 1992.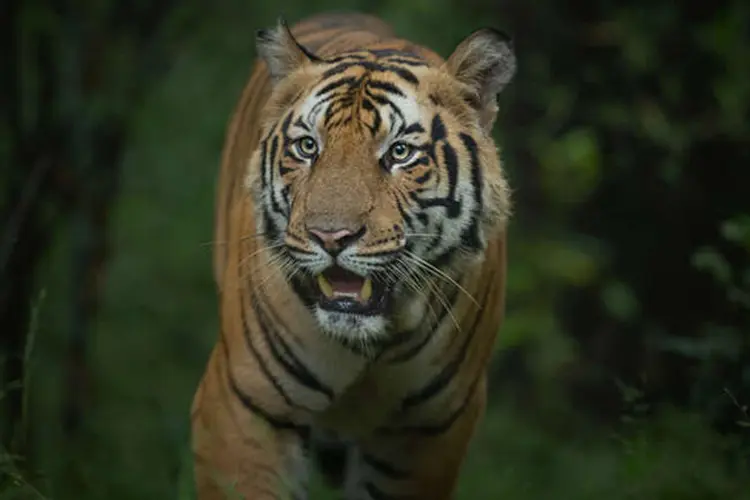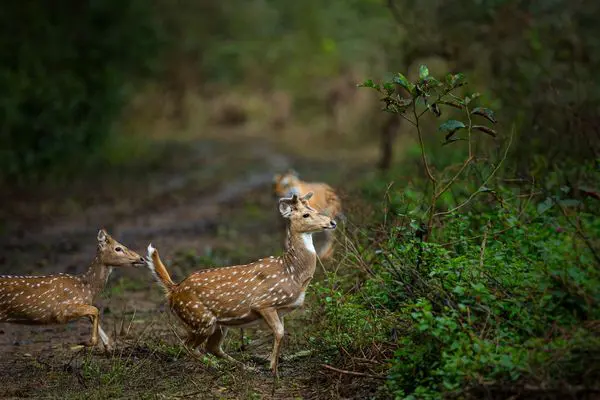 Top Species in Pench National Park
Please fill the form below and our team will get back to you within 24 hours with a perfect safari package.